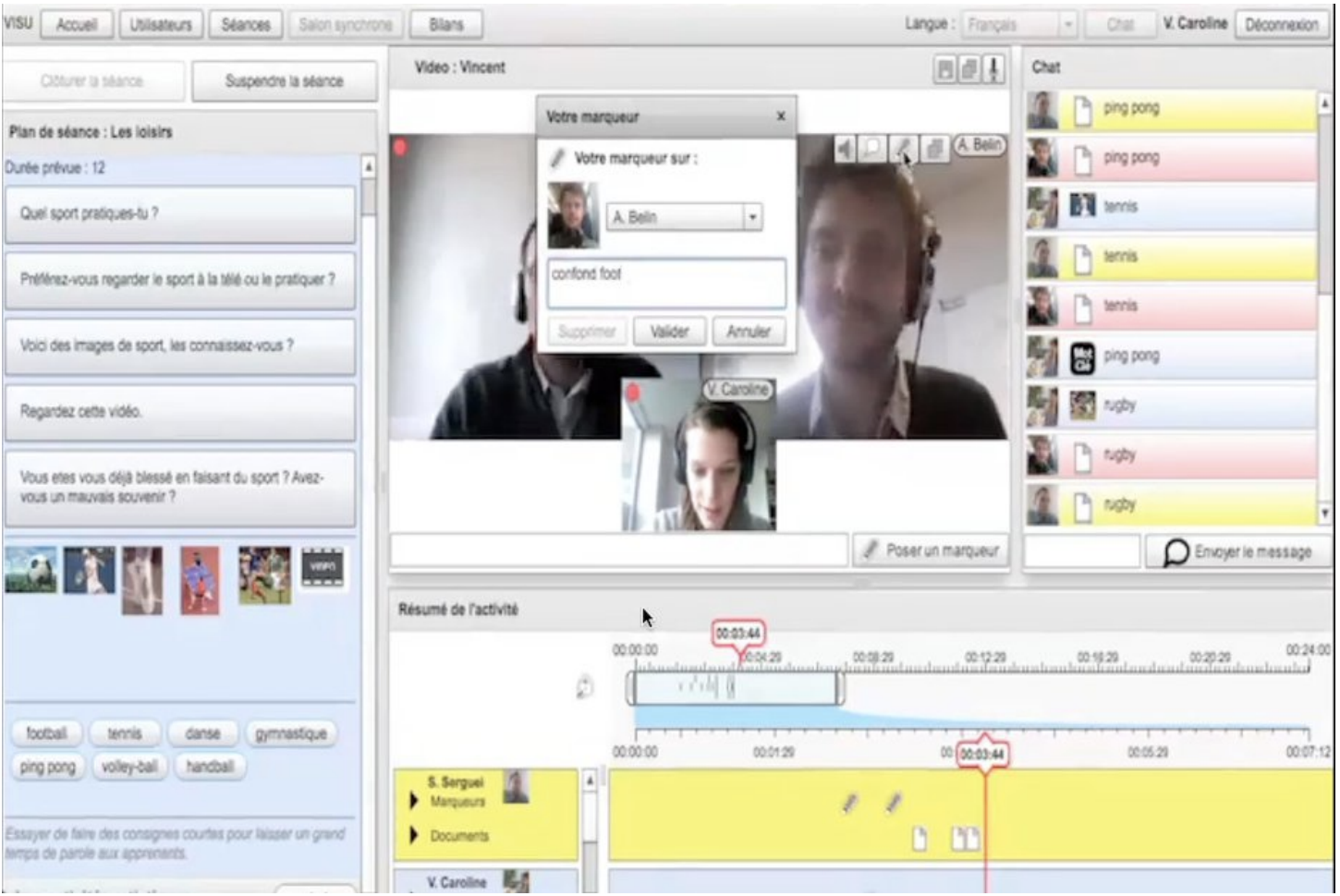 (2008-2012)
A trace-based tutoring tool with reflection
VISU was a platform for conducting both synchronous and asynchronous tutoring, mainly for langage teaching. It allowed tutors to prepare and conduct a synchronous oral + chat session with one or several trainees, both being able to take notes (markers) during the session. Tutor and trainees could later replay the session and further annotate it, and share their comments.
Funding: ANR project ITHACA (Interactive Traces for Human Awareness and Collaborative Annotation, 2008-2011), Lyon Science Transfert (2011-2012) for polishing, security and finding private partnership for its industrialization.
Two versions of Visu have been developped.
VISU 1
Synchronous tutoring room provides the outline and the material of the lesson, visioconference and chat, the possibility to set up markers both for tutors and trainees, as well as a timeline displaying the trace of the session.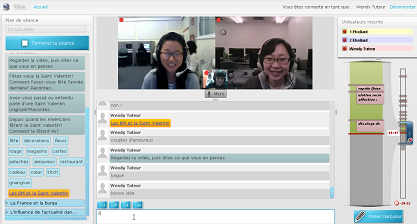 The retrospection room is designed for asynchronous tutoring, it allows both tutors and trainees to navigate their video and interaction traces, and build feedback reports that can be shared.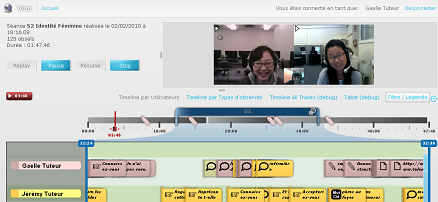 VISU 2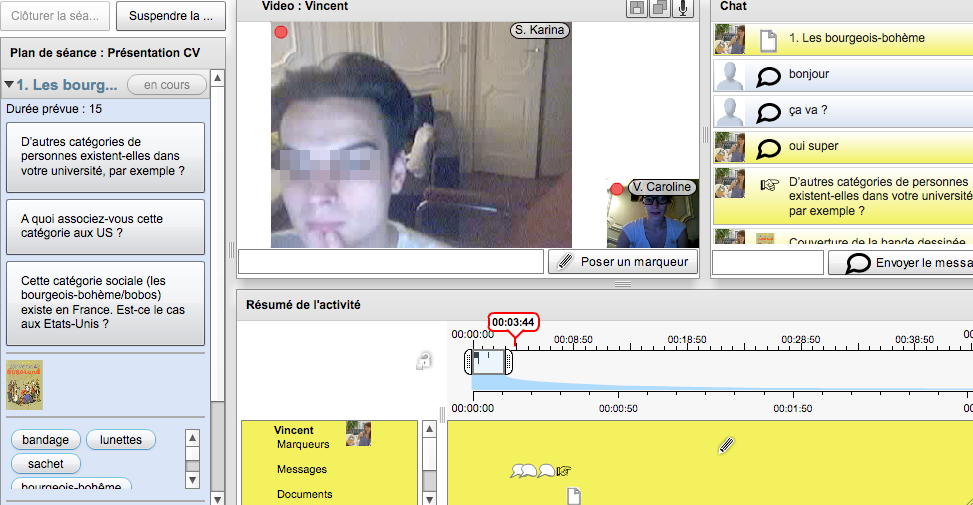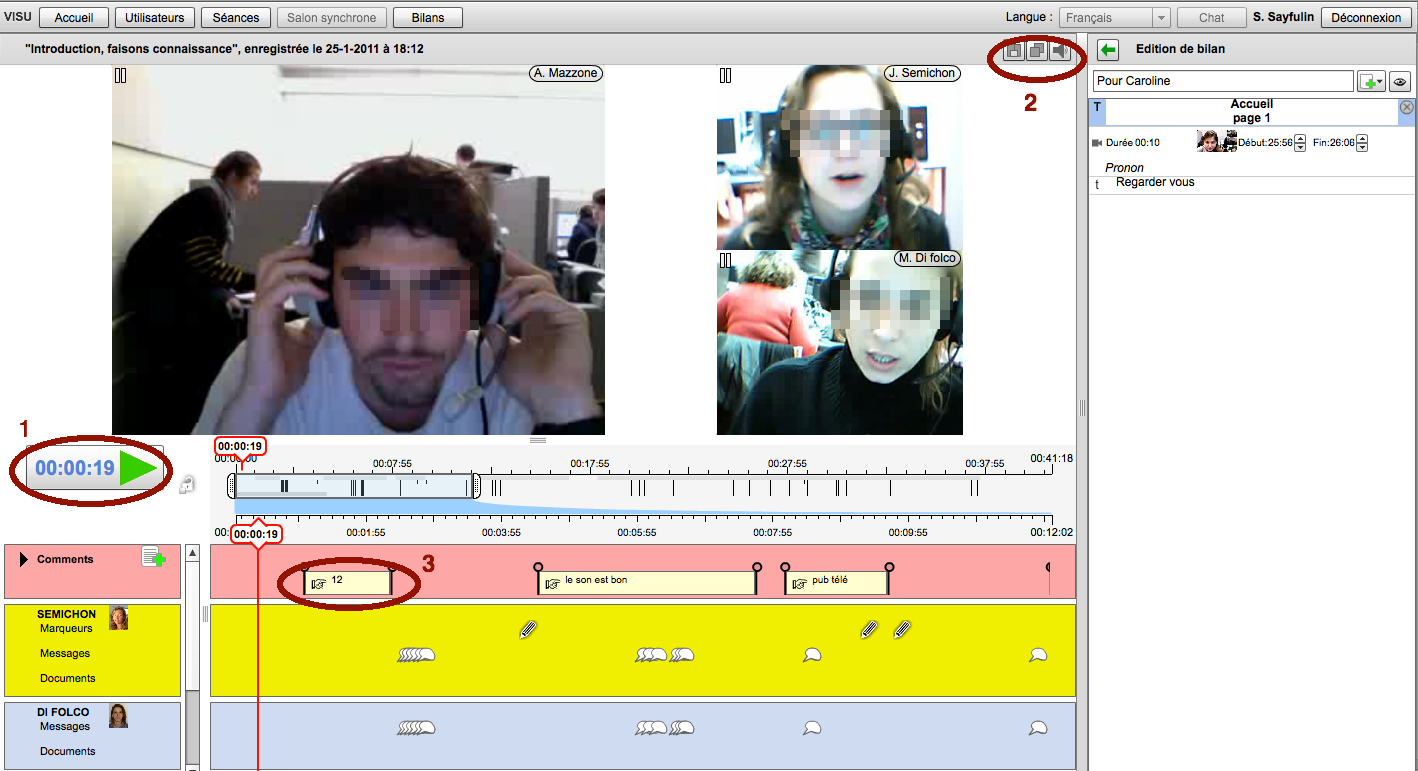 Speakplus
A startup was funded on the VISU ideas. SpeakPlus (2014-2017) was a language learning platform that connected learners to native and qualified teachers around the world.