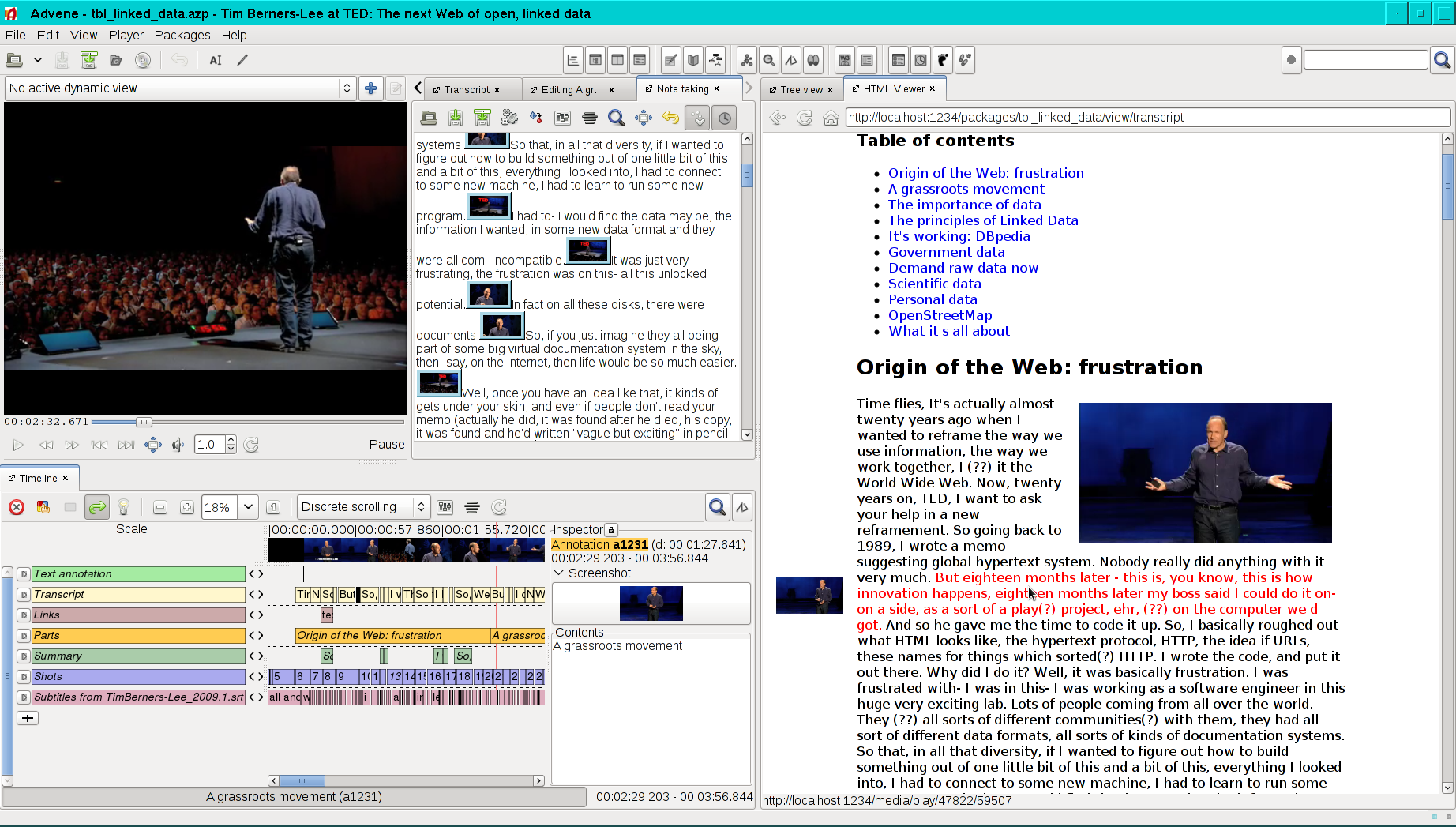 Annotate Digital Video, EXchange on the NEt (2002-)
Video annotation and hypervideo production
Advene is both a project, a data model and a tool dedicated to studying video active reading and hypervideos. Advene allows to annotate videos with user-defined schemas, and to create hypervideo views that can be static and dynamic. Advene 1.0 was released late 2011. The Advene2/Cinelab project is now used in various projects (Ligne de temps, Festival Cinecast - Allociné, ACAV - Dailymotion). We also proposed the CHM (Component-Base Hypervideo) model and its web implementation WebCHM. Advene has been used in numerous scientific projects to annotate various video content types for various purposes.
Funding: during its first years the project was not funded, but we were able to get financial support with the ANR Cinelab (2007-2009) and FUI Cinecast projects (2010-2012). After some years, new funding came from Germany and the Ada project.
Screenshot 1
Authoring hypervideos with Advene. This interface view summarizes one of the essential workflows of Advene:
annotations are produced through dedicated interfaces. In this example, a transcript of the conference is produced through the note-taking view (at the right of the video player), with timestamps represented as screenshots.
the various annotations can be used to explore/analyse the video, most often by using the graphical timeline presentation (below the video player).
the annotations are used to generate hypervideo documents. In this example, an embedded web browser (at the right of the window) displays an interactive transcript of the video, structured by higher level annotations and illustrated with screenshots extracted from the video.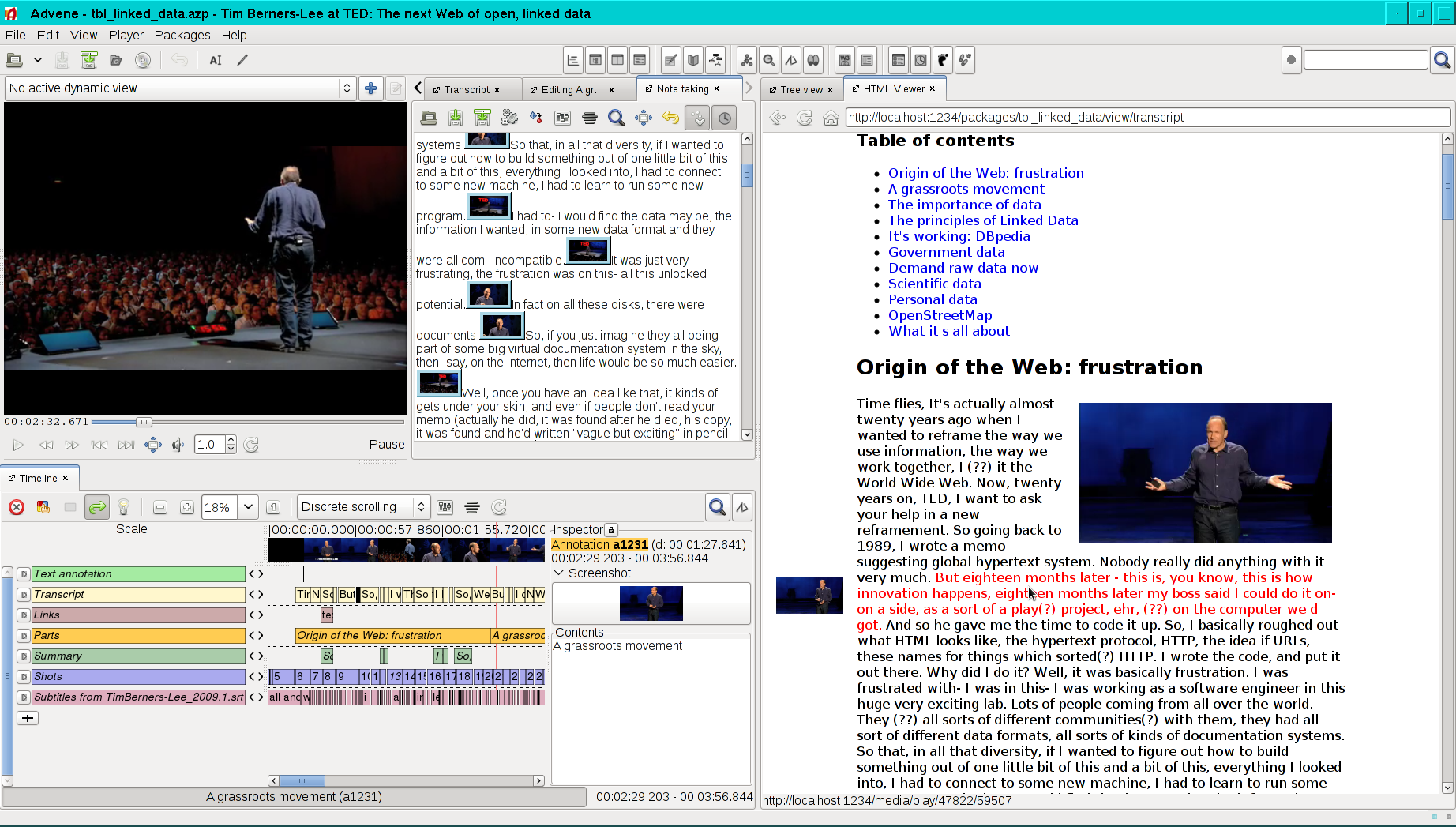 Screenshot 2
Two other features of Advene:
The activity trace is displayed as a vertical timeline.
A WYSIWYG editor (here at the right of the video) allows the creation of comments enriched by annotations (through drag and drop).